Some Additional Prints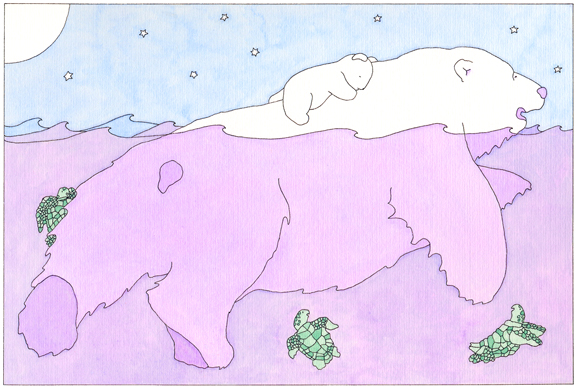 "He dreamed he was ferried on his father's back to a place where he was safe, cared for, and always loved."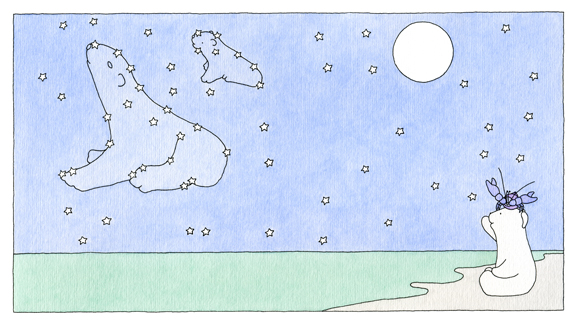 Ursa Major and Ursa Minor, from the book Bear at the Beach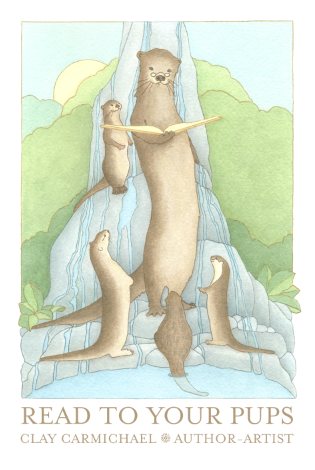 2017 Read to Your Pups Poster, 13" x 19"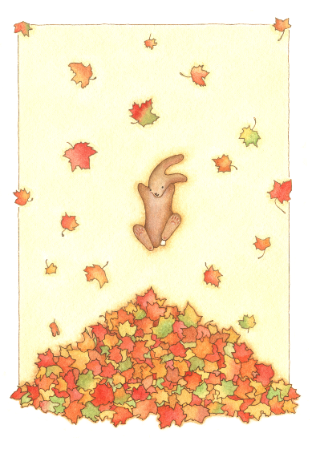 Joy
Prints, posters and cards are signed by the artist and printed on acid-free paper with light-fast, archival inks.
Rag mats are best when framing. We don't mat or frame at the studio. Prints are wrapped and shipped flat.
Pricing: Most prints are $25 for small (8.5" x 11" or smaller), $50 for anything larger up to 13" x 19", exclusive of shipping costs and any applicable taxes. Shipping can add a good deal to the price, but I charge only actual shipping costs, so fast and fancy shipping will be more, and slower but serviceable shipping will be the most economical, your choice.
Questions or orders? Just email me and be sure to give your name, address and phone number with your order. We are happy to email answers to any questions. Please don't email credit card information, it's not secure. We process credit orders via Square invoices.
©2018 Clay Carmichael, All Rights Reserved.
Permissions: claycarmichael@gmail.com