ART PRINTS & POSTERS
Regulars often stop by the studio or contact me to purchase prints and cards, especially for children's gifts.
To see the (mostly) complete selection of available prints on two pages, visit my greeting card link, here.
A number of my posters are shown here.
I print on two sizes of paper, small, which is roughly 8.5" by 11" and large, which is 13" x 19" approximately, although trimmed print dimensions vary, of course, depending on the dimensions of the original art. I think some prints, such as Someone to Watch Over Me, Bedtime Story and The Great Wave, below, look best in the larger size.
Email me at claycarmichael@gmail.com and I'm happy to tell you what I think about the best size for the print you're considering, or to print you an in-between size. There are few additional prints in the cat and alphabet selections which aren't on the card page; so click the "here" links below to see those. A few more still are here.
See paragraph below for my general price structure and shipping.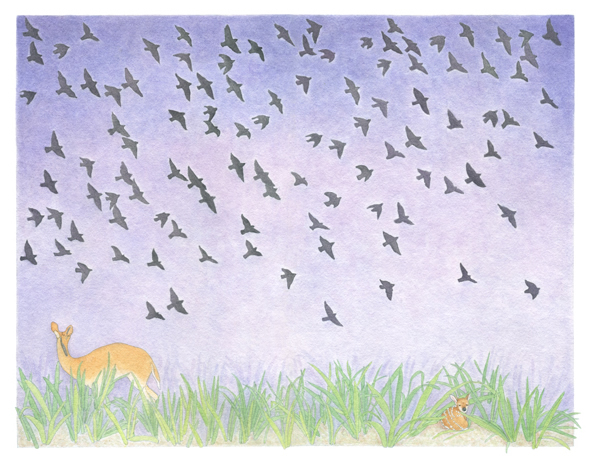 NEW Someone to Watch Over Me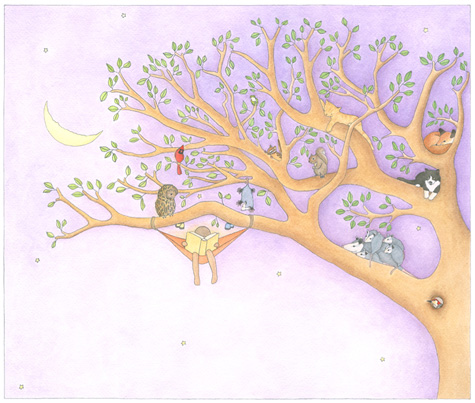 Bedtime Story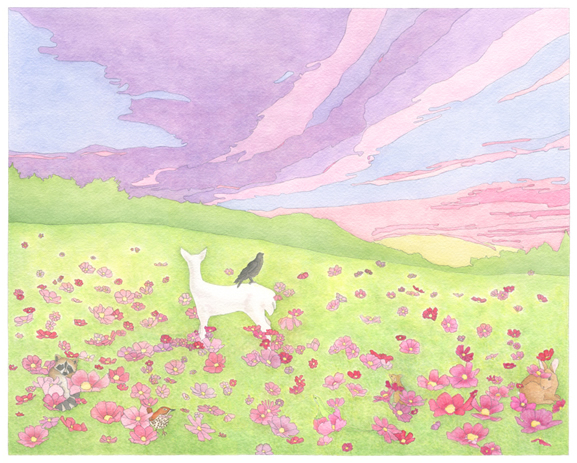 Secrets of the Cosmos
WILD THINGS
Cat poster, cat prints & cat cards, here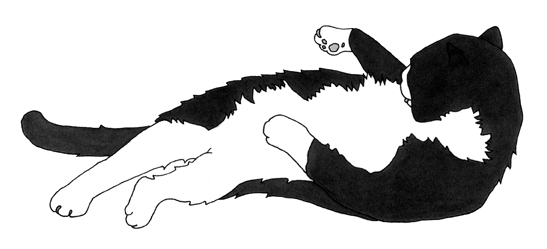 ALPHA BETA
Alphabet prints, alphabet poster & alphabet cards, here
Find images of more available prints here and here.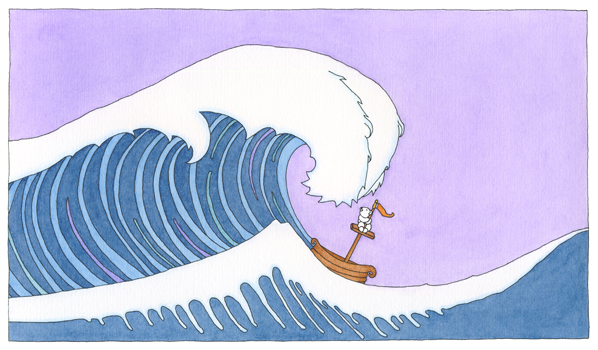 The Great Wave
Prints, posters and cards are signed by the artist and printed on acid-free paper with light-fast, archival inks.
Rag mats are best when framing. We don't mat or frame at the studio. Prints are wrapped and shipped flat.
Pricing: Most prints are $25 for small (8.5" x 11" or smaller), $50 for anything larger up to 13" x 19", exclusive of shipping costs and any applicable taxes. Shipping can add a good deal to the price, but I charge only actual shipping costs, so fast and fancy shipping will be more, and slower but serviceable shipping will be the most economical, your choice.
Questions or orders? Just email me and be sure to give your name, address and phone number with your order. We are happy to email answers to any questions. Please don't email credit card information, it's not secure. We process credit orders via Square invoices.
©2023 Clay Carmichael, All Rights Reserved.
Permissions: claycarmichael@gmail.com